Boat Holland 2020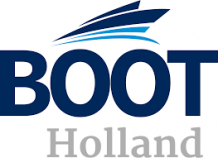 The Kick-Off off the watersport season
During Boot Holland 2020, North-Line Yachts, together with its sister company Kuster Yachts, will present 6 used and new ships.  
In addition to the new Kuster 38, the new recently completed North-Line 37 Wheelhouse will also be on display. This ship can be called stylish and elegant, but also sporty and classic. This North-Line is an appearance on the water that will turn many heads. The high continuous railing in combination with the wide gangway gives a nice feeling of safety.
The Intercruiser 34, which was newly built in 2019, will also be available for viewing. In addition to new ships, there will also be a number of used ships present during the show which are currently being offered for sale. This concerns 2 Kuster A-38 ships and a very well maintained Kuster A-47.  
If you already want more information about these ships, please refer to our sales website.
If you are looking for a reliable travel companion for the water you are welcome to visit us at the Boat Holland Show. We are situated in the Saksenhal at stand number 3121.
For more information about the show please visit the website of Boot Holland  https://boot-holland.nl/en